Absent by Design
Adds some (but not all) missing fences, walls, stairs, and slabs
Compatible with all resource packs.
See images for details.
Fences include
- Quartz
- Red Netherbrick
- Wooden logs
Walls include
- Stone
- Brick
- Sandstone
- Endstone
- Purpur
Slabs & Stairs include
- Stone types
- Endstone brick
- Netherrack and Red netherbrick
- Concrete
- Prismarine
- Coarse dirt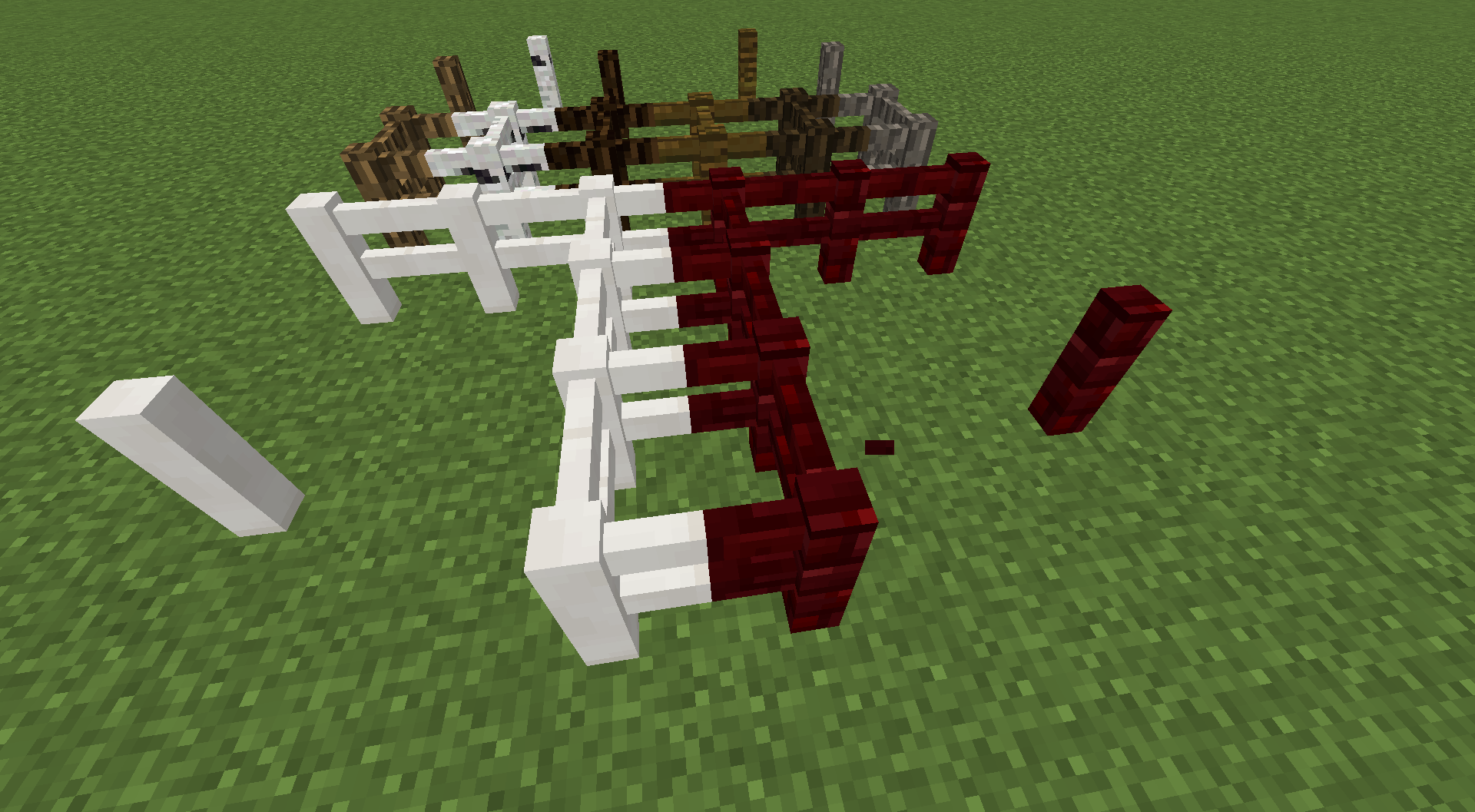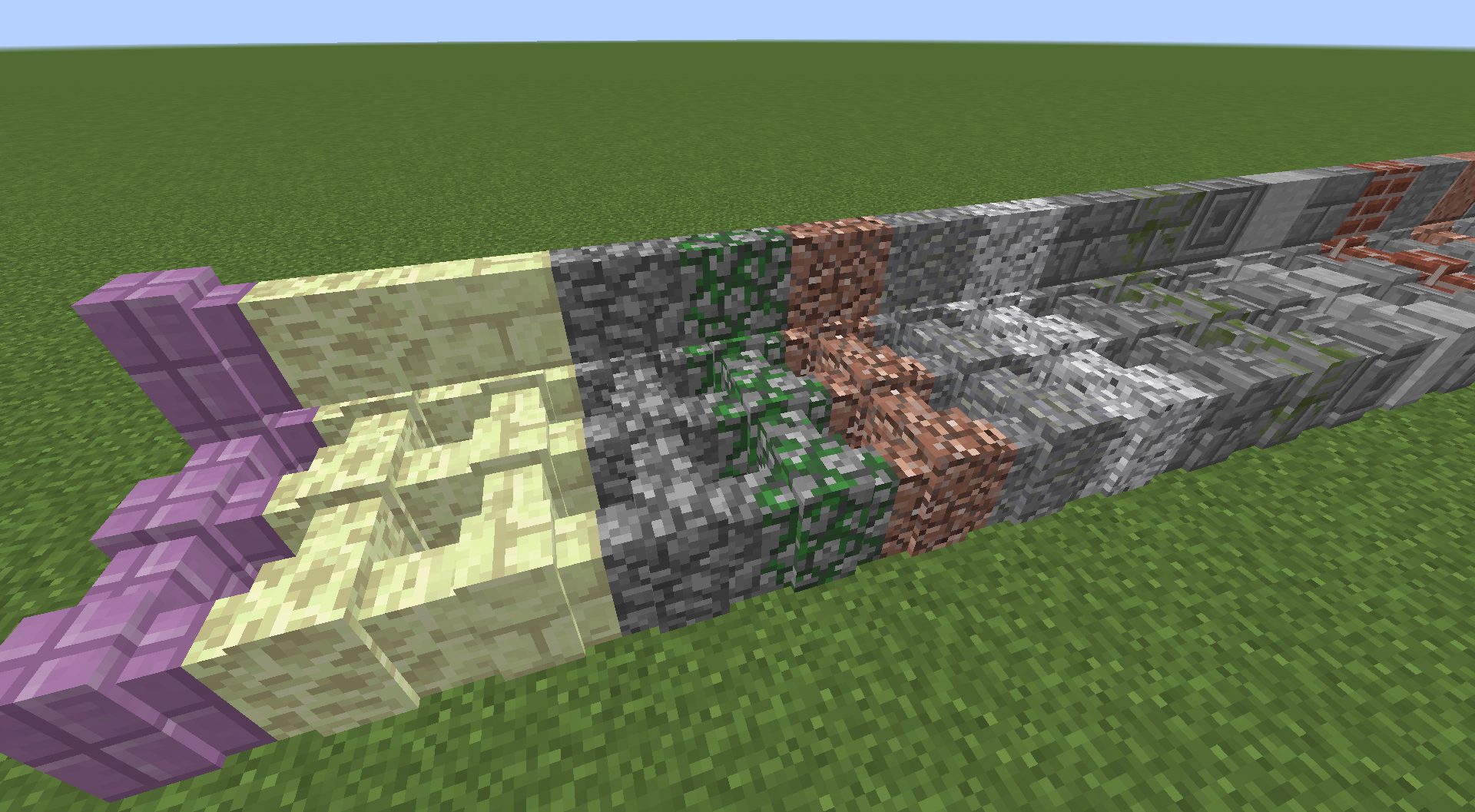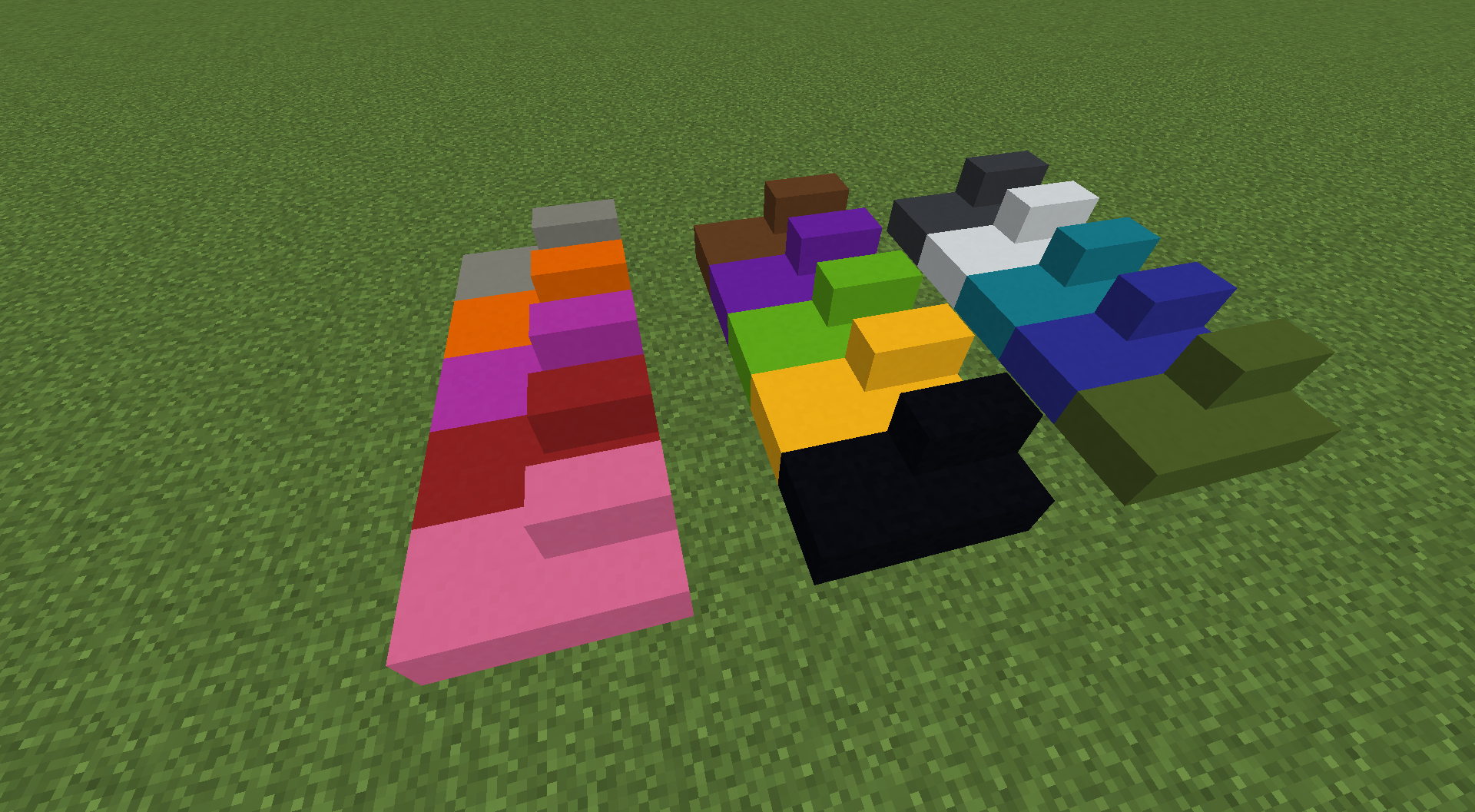 You may suggest new blocks/block types, but I will probably say "no that block is absent by design".

For example, I have no plans to add stairs and slabs for wooden logs, or stone fences.

I do have a few things that I plan to add, so if you suggest those, or something else i had not thought of that I end up adding then you win!

Dear youtuber!
Have you a channel youtube and want to bring your Video to quality visitors?
Do you want your video to appear on our website?
Do you want to become partner with us?
Just 3 steps to become our partner:
Step 1
: Make video review for mods, addons, plugins, ... which you like
Step 2
: Upload this video to youtube and our link to your video description
Step 3
: Send the youtube video link via message to
http://fb.com/9lifehack
or leave a comment in the post. We will add your video in the our post, it will help you have more view.
JOIN to get more youtube view with us!!!!