Controller Support Mod
4415
Controller Support is a mod that allows you to experience Minecraft with your favorite controller and also allows you to play Minecraft in a split-screen fashion as long as your computer can handle it. All you need to do is plug in your controller, go to either the in-game or main menu, click on the controller button and enable your controller from the GUI then setup your controller whichever way you feel like. There is no default configuration as there are millions of controllers with different settings, so you'd really have to set what button does what on your first go. It also supports modded keybinds, but when adding and removing mods, the modded binds can get a little messy, so I suggest you figure out the mods you want to add then do map to their keybinds. In order to set up split-screen, follow the steps in this link to set up Minecraft with one or Multiple accounts, remove the borders, and position the Minecraft instances in the perfect way. Any issues should be reported in the issue tracker of the mod.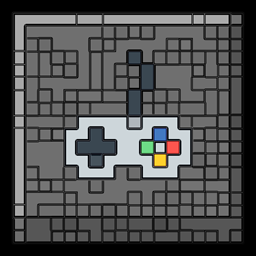 Dear youtuber!
Have you a channel youtube and want to bring your Video to quality visitors?
Do you want your video to appear on our website?
Do you want to become partner with us?
Just 3 steps to become our partner:
Step 1
: Make video review for mods, addons, plugins, ... which you like
Step 2
: Upload this video to youtube and our link to your video description
Step 3
: Send the youtube video link via message to
http://fb.com/revozincom
or leave a comment in the post. We will add your video in the our post, it will help you have more view.
JOIN to get more youtube view with us!!!!