Cycl(e)
35
Cycl (also known as Cycle) Now on CurseForge!
Cycl Mod:
Ok just to let you know, they're all posted on the same day because I didn't post older versions and they were made at different times.
Won't be updated anymore, cancelled mod, unless...
What does this bring:
The mod Cycl (as of the newest version) contains multiple different things to enhance your playing experience. Such as:
- Amethyst (block, ingot, tools, etc...)
- New Dimension (amethyst dimension, requires a Flint and Amethyst)
- Fire Block (can be used as fuel, also crafts chainmail armour)
- Boss (Zombie King)
and more!
Changelog:
2019-08-14 - v0.05 (1.12.2):
- Deleted Admin Block.
- Fixed more bugs.
- Added Amethyst Multitool. (expensive but worth it)
- Added recipe to multitool.
2019-08-13 - v0.04 (1.12.2):
- Made a crafting recipe for the Amethyst block.
- Made a recipe from Amethyst block to Amethyst ingots.
- Extra inventory, you can only get it in creative
using the admin block, which is uncraftable.
- Adds blocks of fire.
- Allows blocks of fire as fuel in a furnace.
- Allows chainmeal armour to be crafted with fire blocks.
- Allows fire blocks to be crafted by using 9 flint and steel.
- Allows monster spawners to be crafted.
- Allows command blocks to be crafted.
- More bug fixes.
2019-08-13 - v0.03 (1.12.2):
- Fixed all glitches. (Failed fix on King Zombie texture in v0.03.1,
Liquid Nitrogen glitch fixed in v0.03.2)
[v0.03.2 Updates]
- Amethyst Dimension.
- Added new Flint and Amethyst + Crafting Recipe.
2019-08-13 - v0.02 (1.12.2):
- Added more Amethyst. (e.g. block, apple)
- Found a texture glitch with the King Zombie.
- Added Liquid Nitrogen + Found Glitch.
2019-08-13 - v0.01 (1.12.2):
- Just created the mod, so first version.
- Added Amethyst. (e.g. ore, ingot, pickaxe, sword)
- Created the King Zombie, still haven't tested.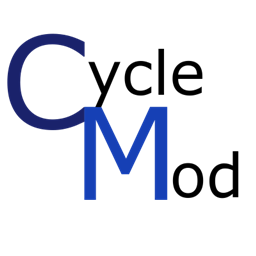 Dear youtuber!
Have you a channel youtube and want to bring your Video to quality visitors?
Do you want your video to appear on our website?
Do you want to become partner with us?
Just 3 steps to become our partner:
Step 1
: Make video review for mods, addons, plugins, ... which you like
Step 2
: Upload this video to youtube and our link to your video description
Step 3
: Send the youtube video link via message to
http://fb.com/revozincom
or leave a comment in the post. We will add your video in the our post, it will help you have more view.
JOIN to get more youtube view with us!!!!