DBM Voicepack Yun
32
小芸DBM语音包
A DBM voice pack from Yun in zhTW. 
To use, type /dbm in chat window, click options page, choose spoken alerts on the left list.
On the right side, choose "小芸" in the Set voice pack for spoken alerts options, as the fig shows below.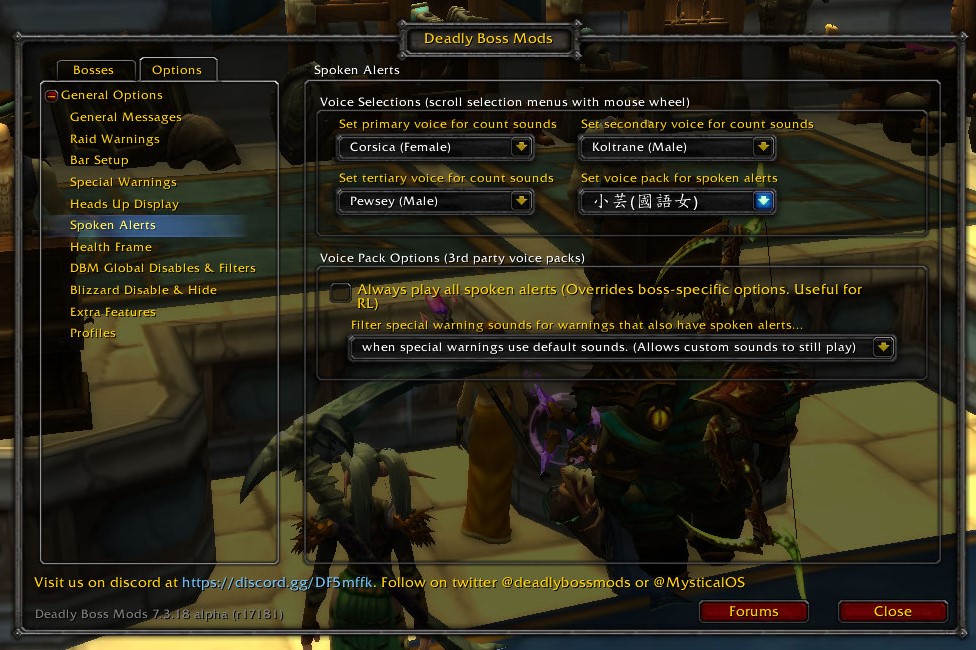 Hope you enjoy this pack.
Source:

Dear youtuber!
Have you a channel youtube and want to bring your Video to quality visitors?
Do you want your video to appear on our website?
Do you want to become partner with us?
Just 3 steps to become our partner:
Step 1
: Make video review for mods, addons, plugins, ... which you like
Step 2
: Upload this video to youtube and our link to your video description
Step 3
: Send the youtube video link via message to
http://fb.com/revozincom
or leave a comment in the post. We will add your video in the our post, it will help you have more view.
JOIN to get more youtube view with us!!!!