JamCraft: Rebirth
63
In late 2013, there came a jam, not of jelly, but of mods in Minecraft. This was the third of many of these endeavors of the MCP team. This was ModJam 3. After ModJam 3 concluded, a group of the modders set up a test server and an amazing Jenkins build server that automagically worked using the process and black magic of Gradle. This small band of 16 modders decided on a name and formed the original JamCraft.
Through the coming months, they messed around with their sorcery as they played on a server, testing their mods, talking in a TeamSpeak. It was a glorious 1.6.4 pack, but then again, most packs were.
Later, in May of 2014 (nearly 11 months earlier than this modpack), it was announced and ModJam 4 was upon us! During ModJam 4, the JamCrafters, as they were known to be called, helped each other out with issues and had an altogether great time during ModJam 4. Then, afterwards, a similar Jenkins server was set up and they began to play again, with their new-made mods that were funny, derpy, and cool. They began to play with other packs, as there were more of them now, and left their packs, sitting on a virtual shelf. In the dust.
Fast forward nearly one year after JamCraft was reformed and expanded in ModJam 4. A group of original JamCrafts appeared with a goal. The original JamCraft mods and ModJam 4 mods that were used were still alive, weren't they? And it was decided! They were going to make a pack of most of the JamCraft mods.
So, this is our endeavor. To bring back the life and the days and the nostalgia that was JamCraft. This is the rebirth of JamCraft, born from the ashes, once again. Back out of the shadows, and into the light.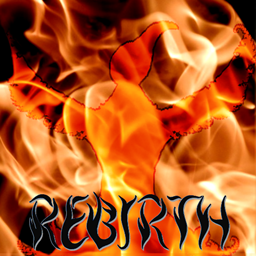 Dear youtuber!
Have you a channel youtube and want to bring your Video to quality visitors?
Do you want your video to appear on our website?
Do you want to become partner with us?
Just 3 steps to become our partner:
Step 1
: Make video review for mods, addons, plugins, ... which you like
Step 2
: Upload this video to youtube and our link to your video description
Step 3
: Send the youtube video link via message to
http://fb.com/revozincom
or leave a comment in the post. We will add your video in the our post, it will help you have more view.
JOIN to get more youtube view with us!!!!