LookingForGroup Raider.IO
41
LFG Raider.IO NO LONGER NEEDS Raider.IO AddOn. It now uses the Raider.IO LOD database addon. You only need to install your region/faction LOD database.
https://www.curseforge.com/wow/addons/search?search=Raider.IO+LOD
This extension addon is to support displaying the raider.io score in LookingForGroup addon tooltips. 
AND FILTER PEOPLE BASED ON THEIR RAIDER.IO SCORE OR DUNGEON EXPERIENCE.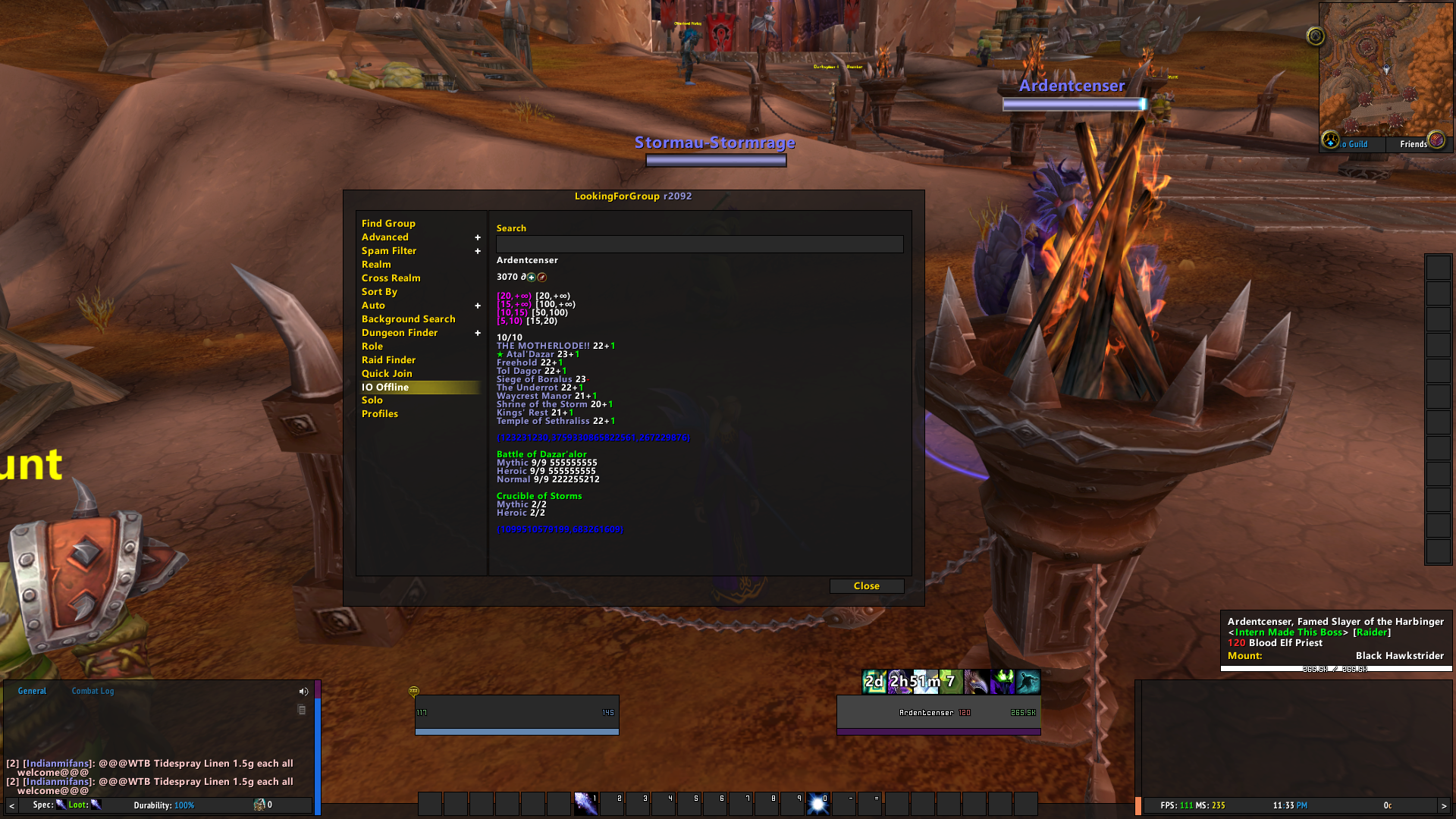 You must install LookingForGroup addon
https://www.wowace.com/projects/lookingforgroup
first
You can block groups with low raider.io score leaders or block applicants with a low raider.io score in LFG dungeon groups.

Dear youtuber!
Have you a channel youtube and want to bring your Video to quality visitors?
Do you want your video to appear on our website?
Do you want to become partner with us?
Just 3 steps to become our partner:
Step 1
: Make video review for mods, addons, plugins, ... which you like
Step 2
: Upload this video to youtube and our link to your video description
Step 3
: Send the youtube video link via message to
http://fb.com/revozincom
or leave a comment in the post. We will add your video in the our post, it will help you have more view.
JOIN to get more youtube view with us!!!!