Miraculous: Tales of Ladyblock and Craft Noir
3860
The Miraculous mod is not finished yet but we released a playable Alpha to try out.
Adds Miraculouses and their corresponding Kwamis into the game.
You can use the Kwamis to transform into heroes like Ladybug & Cat Noir or villains like Hawkmoth & Mayura
Each Miraculous has its own special power to help you, for example Carapace can summon a Shell-ter around him to protect himself from mobs.
The Kwamis will need to be fed a specific food after de-transforming such as Camembert for Plagg.
Click here for the kwami food guide.
Click here for Help using the Miraculouses.
THIS MOD NOW HAS A DEPENDENCY MOD: PEHKUI
DOWNLOAD THE LATEST 1.16.5 FORGE VERSION - https://www.curseforge.com/minecraft/mc-mods/pehkui/files/3300888
The Current Miraculouses:
Ladybug- Complete
Chat Noir - Complete
Hawkmoth - Complete - More Akumas to come
Carapace - Complete
Queen Bee - Complete
Rena Rouge - Complete
Mayura - Complete - More Sentimonsters to come
King Monkey - Complete
Viperion - Complete
Ryuko - Complete
Bunnyx - Complete
Pegasus - Complete
Multimouse - Complete
Pigella - Incomplete
Eagle - Incomplete
Akumatized Piglin, Golem, Hoglin and Guardian created by BloodyRunt
Link to the mod Discord Server: https://discord.gg/39twC67CqS
P.S. The mod is designed for only ONE of each miraculous and ONE miracle box to be in use at a time. If there is more than one Chat Noir running around or if each person has their own miracle box, things may begin to not work properly.
Not currently obtainable in survival!
All Item Models by Alextmus9.
Some Mob Models by BloodyRunt.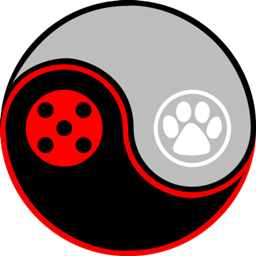 Dear youtuber!
Have you a channel youtube and want to bring your Video to quality visitors?
Do you want your video to appear on our website?
Do you want to become partner with us?
Just 3 steps to become our partner:
Step 1
: Make video review for mods, addons, plugins, ... which you like
Step 2
: Upload this video to youtube and our link to your video description
Step 3
: Send the youtube video link via message to
http://fb.com/revozincom
or leave a comment in the post. We will add your video in the our post, it will help you have more view.
JOIN to get more youtube view with us!!!!