Horrors of October Mod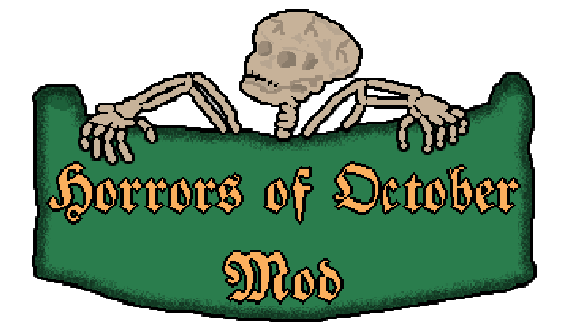 Horrors of October is a utility mod for building horror themed maps both for design and adventure purposes.
It containing yet 8 new entities, 3 new weapons (gunpowder based), 20+ new itemsand more than 70+ new blocks both for design and building purposes. (New spider webs, asphalt, wet brick, pumpkins etc.)
The mod is formed by the Obsidian Studios community, so if you have any ideas how to expand the mod or what creatures we should add, please come and join to the community on the links below!
If you are interested!
Join us on Discord! - https://discord.gg/rTjRma3
Follow me on facebook: https://www.facebook.com/obsidianstudioC/
Horrors of October Mod Screenshots
Dear youtuber!
Have you a channel youtube and want to bring your Video to quality visitors?
Do you want your video to appear on our website?
Do you want to become partner with us?
Just 3 steps to become our partner:
Step 1
: Make video review for mods, addons, plugins, ... which you like
Step 2
: Upload this video to youtube and our link to your video description
Step 3
: Send the youtube video link via message to
http://fb.com/9lifehack
or leave a comment in the post. We will add your video in the our post, it will help you have more view.
JOIN to get more youtube view with us!!!!