Vanilla Music Extension
25
This mod simply expands the standard soundtrack of minecraft, adding new ones to it in the form of new music discs. Most of them are k-pop (yeah).
Vanilla Music Extension is a mod for Fabric and requires Fabric Loader and Fabric API

Backstory and what it does:
I always loved to collect various music discs in my worlds and listen to them, doing my own business in the game. And I really love k-pop. Not surprisingly, I soon wanted to combine both of these hobbies, and the result was this mod. With this mod, the world fills with a lot of new music discs with songs of various bands that I like, that can be obtained in various ways, such as killing bosses or trading with a wandering trader (finally he will become at least a little useful). So, if you like k-pop, you might like this mod too!
Credits:
Thanks a lot cyborg_pigeon for letting me use his code for wandering trader. Without it, the mod would have looked much much more boring. You can find his original mod Better Wandering Trader here: https://www.curseforge.com/minecraft/mc-mods/better-wandering-traders
And of course, i don't own any music presented in my mod. All rights belong to the companies. You can find all the sources of the music on my github.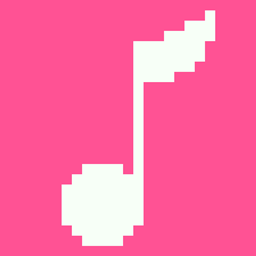 Dear youtuber!
Have you a channel youtube and want to bring your Video to quality visitors?
Do you want your video to appear on our website?
Do you want to become partner with us?
Just 3 steps to become our partner:
Step 1
: Make video review for mods, addons, plugins, ... which you like
Step 2
: Upload this video to youtube and our link to your video description
Step 3
: Send the youtube video link via message to
http://fb.com/revozincom
or leave a comment in the post. We will add your video in the our post, it will help you have more view.
JOIN to get more youtube view with us!!!!