Cheat Mode (Creative Inventory in Survival)
ℹ️ About
Cheat Mode is a small mod that allows players to access the creative inventory from the survival mode. In general, there are two different modes that can be switched between in the config file:
The open directly mode: This is set by default. When it is enabled, the creative inventory will automatically open when the player "tries" to open the survival inventory (presses E).
The open on button press mode: This can be enabled in the config. When it is enabled, a button will appear in the survival inventory which will open the creative inventory.
Additional config options:
These config options can be changed in real time, and most of them also ingame in the (survival) creative inventory, which means you don't have to restsart the game or rejoin the world.
The latest versions are only tested in 1.16.4 but should work in any 1.16.X minecraft version.
This Mod does not work in multiplayer mode and I am not planning on making a multiplayer version. This mod is only for testing stuff out or just having fun in a singleplayer world...
This mod does not affect any mods like jei or filters reborn that affect the creative inventory. They will also change the creative inventory opened by cheat mode.
Please feel free to report any issues on github.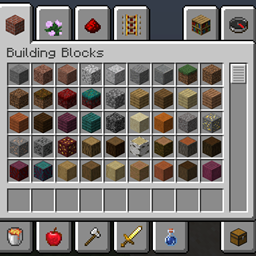 Dear youtuber!
Have you a channel youtube and want to bring your Video to quality visitors?
Do you want your video to appear on our website?
Do you want to become partner with us?
Just 3 steps to become our partner:
Step 1
: Make video review for mods, addons, plugins, ... which you like
Step 2
: Upload this video to youtube and our link to your video description
Step 3
: Send the youtube video link via message to
http://fb.com/9lifehack
or leave a comment in the post. We will add your video in the our post, it will help you have more view.
JOIN to get more youtube view with us!!!!