Jules Verne's Journey to the center of the Moon – Part 2 for iPhone
Travel to the Moon center - Part 2: Difficult civilization - Michael Ardant made his dream come true. Now he is on the Moon! But after his unsuccessful landing, his capsule was damaged and he appeared in quite far lands. He will have to adapt to the new environment if he wants to survive and to find a way to come back to the Earth. See magnificent fantastic environment on the hidden part of the moon! Travel and pass through the nonlinear scenario which will go out of that you have hardly ever imagined! You are expected by some puzzles which it is necessary to solve, and an adventure shown by the Universe of Jules Verne. Combine dynamic stock, and create new objects.
Jules Verne's Journey to the center of the Moon – Part 2 for iPhoneScreenshots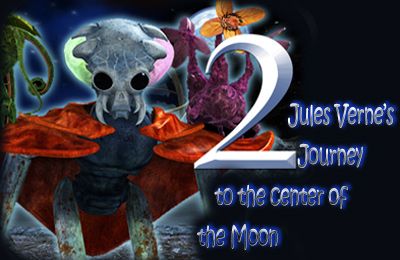 Dear youtuber!
Have you a channel youtube and want to bring your Video to quality visitors?
Do you want your video to appear on our website?
Do you want to become partner with us?
Just 3 steps to become our partner:
Step 1
: Make video review for mods, addons, plugins, ... which you like
Step 2
: Upload this video to youtube and our link to your video description
Step 3
: Send the youtube video link via message to
http://fb.com/9lifehack
or leave a comment in the post. We will add your video in the our post, it will help you have more view.
JOIN to get more youtube view with us!!!!