Mav's Ultra Fog Remover
Update 1.1.0.1

No changes required for 1.1.0.1, simply move the wotmod file to the new 1.1.0.1 version folder.
Update 1.0.0
For the big grand release of 1.0.0 I have decided to release two versions of the mod. A basic version, which only removes the fog, and the standard Ultra version that turns off all the unnecessary shinies for a little extra FPS boost.
Fog Remover Lite --> https://worldoftanks.curseforge.com/projects/mavs-ultra-fog-remover/files/2610567
Ultra Fog Remover --> https://worldoftanks.curseforge.com/projects/mavs-ultra-fog-remover/files/2610565
NOW AVAILABLE - Mav's Contour Icons!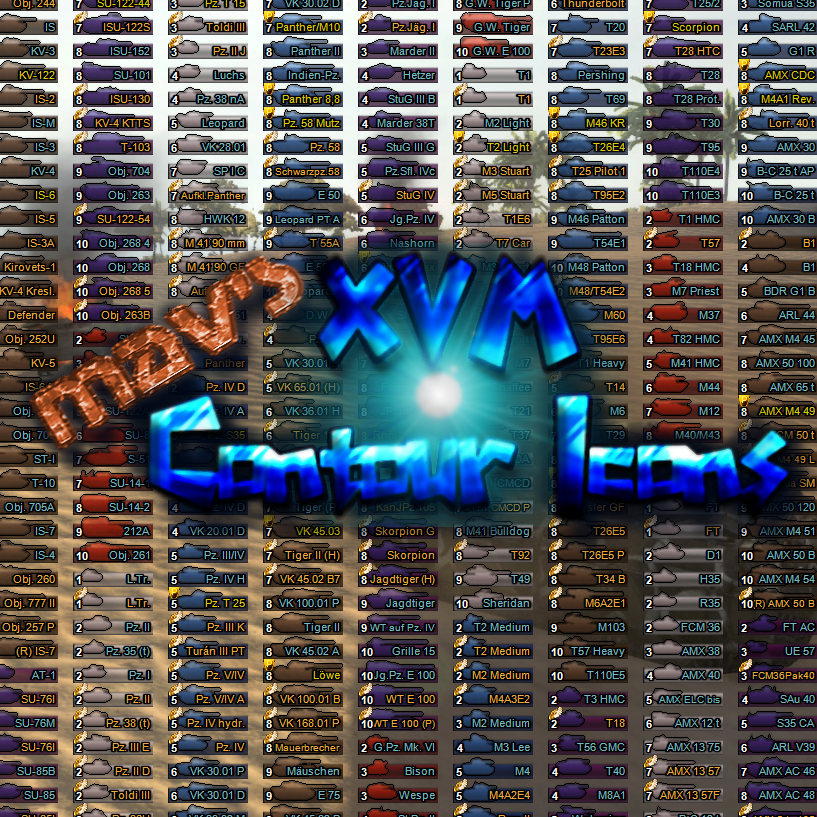 Found here: Mav's Contour Icons for XVM - XVM not included
Mav's Clan Message Center - Rereleased for 1.0.0.3 1.1.0!
Well WG finally broke it. Unfortunately I haven't had time until now to hunt down and fix which line of code they broke, but I finally did and now it's fixed. Hopefully they won't break it again.
However I haven't tested it for compatibility with the various different script loaders used by mods nowadays. It works great with the ones used by the mods in my pack, that may not hold true for them all tho. If you're having issues, try deleting the cameranode.pyc and/or __init__.pyc that I included and using just the one used by your mods. If your script mods locate __init__.pyc in a different folder, try locating the main mod files in that folder instead. Again, I haven't tested this mod against the various different scriptloaders, however these steps have helped me resolve errors between other script mods I use. 
Found here: Mav's Clan Message Center

Dear youtuber!
Have you a channel youtube and want to bring your Video to quality visitors?
Do you want your video to appear on our website?
Do you want to become partner with us?
Just 3 steps to become our partner:
Step 1
: Make video review for mods, addons, plugins, ... which you like
Step 2
: Upload this video to youtube and our link to your video description
Step 3
: Send the youtube video link via message to
http://fb.com/9lifehack
or leave a comment in the post. We will add your video in the our post, it will help you have more view.
JOIN to get more youtube view with us!!!!